The Canadian national team took part in two friendly matches in April, coming away with a 3-0 win against Wales and a 2-0 win against England in their pre-Olympic tune up. The match against England was their first victory against a top tier side in nearly two years, and both matches featured outstanding individual performances from Canadian players. A few standout performers are below:
ÉVELYNE VIENS
In the absence of Christine Sinclair, Viens stepped up to the task with two massive goals, one in each match. Ruthless on the press, Viens took advantage of her opponents and harassed them continuously; she didn't let the occasion get to her nor was she intimidated by the pedigree of the opposition.
A hard worker on and off the ball, Viens was rightfully rewarded for her efforts.
What really is striking about the 24-year-old poacher is that these were just her fourth and fifth appearances for the national team – she's not seasoned veteran but you wouldn't be mistaken for assuming so. With these two clinical performances, Viens looks to have played her way onto Canada's 2021 Olympic roster.
DESIREE SCOTT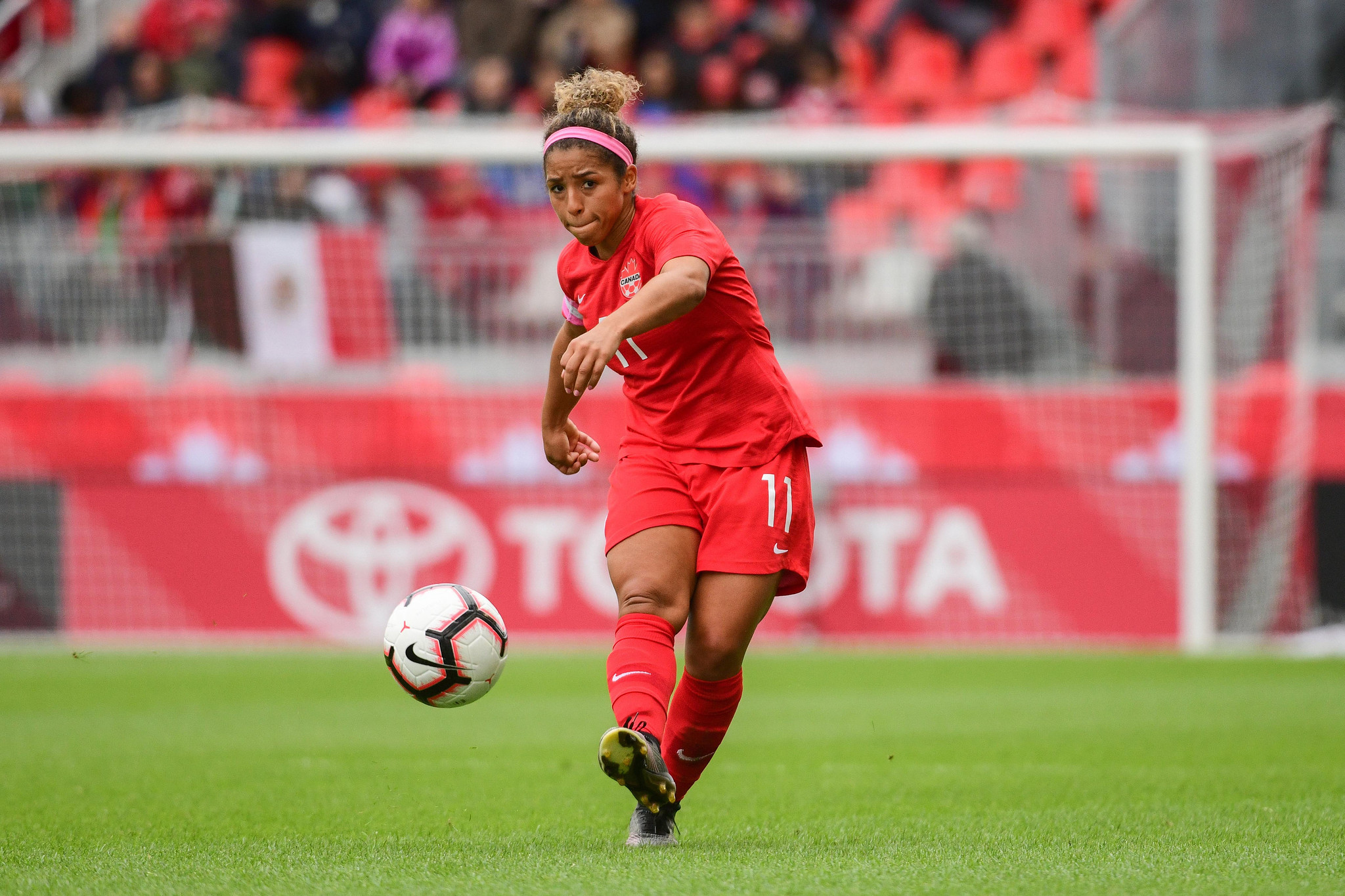 There's no highlight reel performance for Scott like Viens or Fleming, but that doesn't mean she doesn't warrant an inclusion in the top performers list.
She pulled the strings in midfield, dictating the rhythm and tempo of the match. Her innate awareness was put on display, rarely losing possession of the ball. Her positioning was exceptional, creating the vital space for her teammates to operate within, especially against high pressing, hard tackling opponents such as Wales.
Lose possession of the ball? Don't panic, Scott will fill that gap for you and slot in between the central defenders for you.
Spatial awareness, timing of runs, defensive organization — these aren't what sell the tickets to most people, but then again, we aren't most people.
JESSIE FLEMING
That goal though! It simply does not get much better than this, folks.
With her recent move to the Women's Super League, this was a Jessie Fleming determined to impress her opponents and teammates alike. Would Fleming have scored a goal like this several years ago? Probably not, and it speaks to her impressive growth as an individual.
Her creativity as the lone attacking midfielder in the midfield three speaks to the faith that Bev Priestman has in her too, acting as the link between midfield and attack. It's a role that harkens back to the Italian trequartista position that was in vogue roughly two decades ago: free to roam, free to create and free to pull defenders out of position in order to create space for your teammates.
ASHLEY LAWRENCE
Central midfielder? Fullback? Does it really matter when you perform to as high of a standard as Lawrence has over the two matches?
Arguably the most dependable Canadian player, there's a reason that she's received plaudits as the "best fullback" in the world. Her switch from fullback to midfielder instantly sparked the Canadian attack in the match against Wales, one in which the midfield was stifled for much of the first half.
Her athletic ability is unparalleled, as is her technical ability on the ball. So often such statements discredit the reputation of players, limiting them to such individualistic attributes. Lawrence is so much more than that, and it's a credit to her that she's worked her way to this point in time where she's become an indispensable figure in the CanWNT set up.
A leader off and on the pitch, she took it upon herself to change the tide and for that, she was a top performer.